As a family-owned and -operated dealership, St J Auto Chrysler Dodge Jeep Ram understands the importance of establishing personal and long-lasting connections with the community that has allowed us to grow and flourish throughout the years. That's why supporting local charities and organizations is a top priority at our Jeep dealership in St. Johnsbury, VT. Pay us a visit to learn about our upcoming events and find out how you can get involved!

Caledonia County Relay for Life
Cancer has touched so many of us, whether through family, friends, co-workers, community members, or our own battles. St J Auto Chrysler Dodge Jeep Ram is honored to support the American Cancer Society's, Relay For Life walk each year. Together with our sister companies ST J Auto & Saint J Subaru we have created a team "Halo's In Heaven"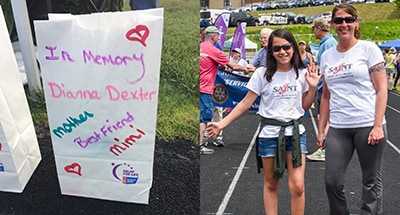 H.O.P.E Backpack Program
Helping Other People Every Day (HOPE) is a "Goodwill" thrift store and emergency food shelf located in Lyndonville, Vermont. They accept donations of food, clothing, household goods, books, etc. Families can receive vouchers to purchase needed clothing for children or other family members. Every week they pack a minimum of 50 book bags to send with children that might not have enough food in their home for the weekend. H.O.P.E is a very special organization that helps so many in our community and we are honored to help in any way .
Each year along with our sister companies ST J Auto & Saint J Subaru we do a food drive to help restock their shelves.
Learn More At:
https://www.hopevermont.com/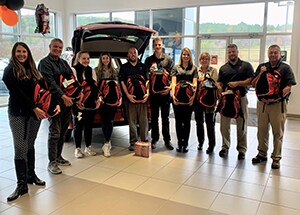 St. Johnsbury Little League & Babe Ruth
Each year St J Auto Chrysler Dodge Jeep Ram supports St. Johnsbury Little League Baseball & Softball by purchasing more that 200 uniforms and hats for the kids of our community.
We believe this is a wonderful program that helps kids develop their athletic skills, as well as a great way for them to stay active and learn the importance and value of teamwork.
Learn More At:
http://www.saintjbaseball.com/